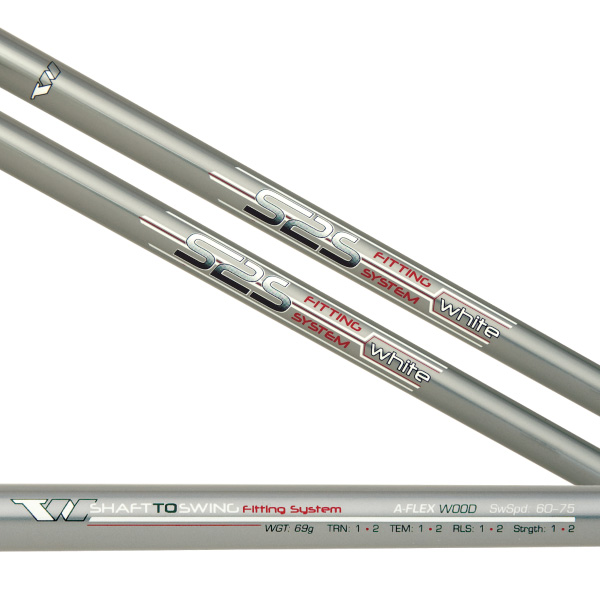 S2S White Graphite Shafts for Woods and Irons

The S2S Fitting System Design for the Widest Range of Golfers with Average Swing Characteristics

Features:
Please scroll down to read comments about the S2S White wood and iron shafts.

S2S White is Wishon Golf's most popular shaft for golfers with average swing characteristics.

S2S White now available in two different shaft weights for woods – S2S White (63-67g) for golfers with smooth to average tempo and average strength; S2S White Plus (81-83g) for golfers with above average strength or with a more aggressive tempo.

S2S White retains its popular bend profile design for average golfers but is now designed with a slightly stiffer lower tip section to offer more control through impact for tighter dispersion. 
---
Ratings and Reviews
S2S White Wood & Iron Shafts

,