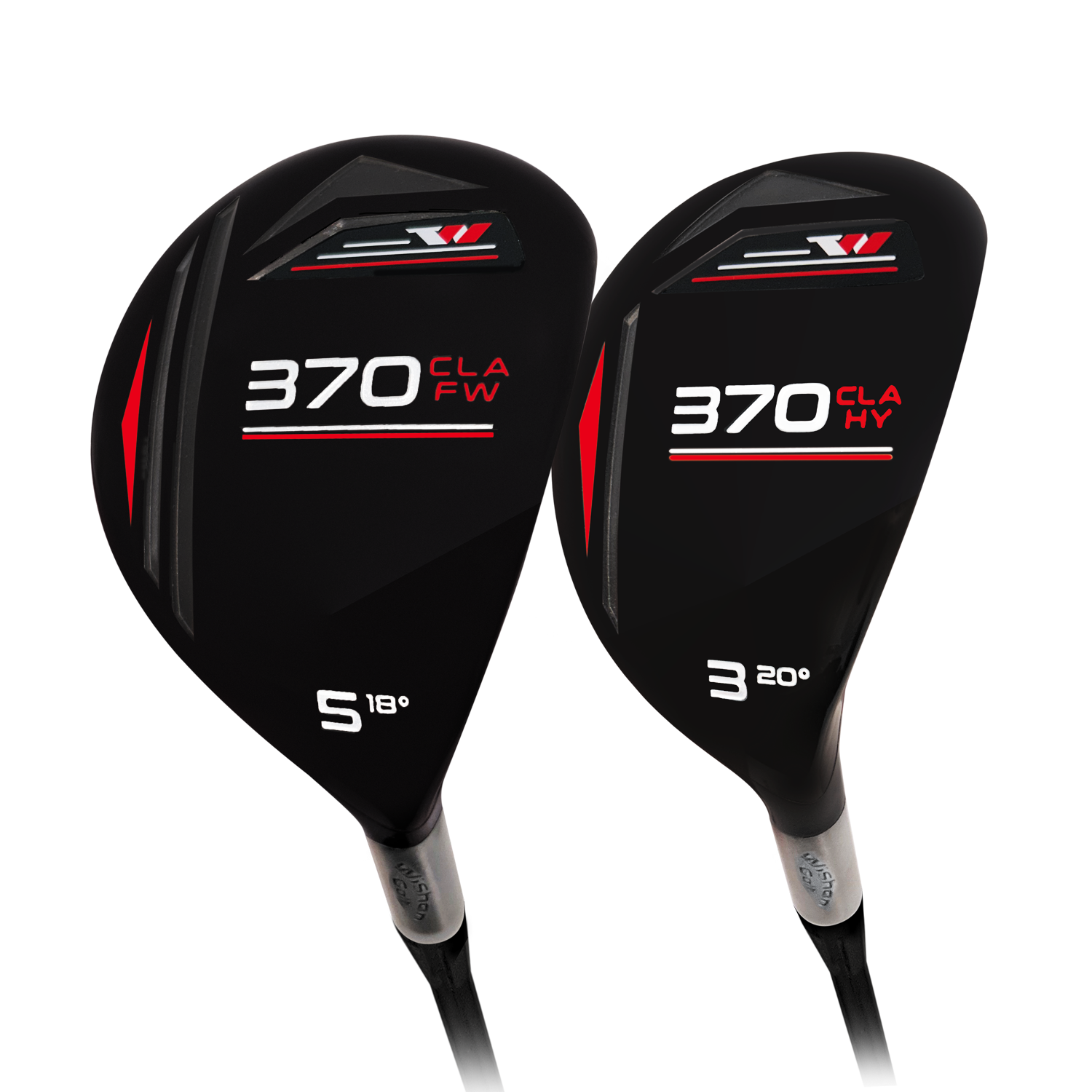 Wishon Golf believes the normal industry fairway and hybrid lengths are too long for the vast majority of golfers to use to achieve a proper level of shot consistency and control.
The 370CLA (CLA = Custom Length Assembly) Fairways & Hybrids feature two weight bores on the sole combined with the hosel weight bore to allow as much as a 27 gram increase to the headweight, allowing clubmakers to build to a wide variety of shorter custom lengths at normal swingweights to achieve much better control and consistency with little to no loss of distance. Designed with a classic, traditional shape, semi-shallow face height and ultra-low profile back, when set behind the ball the 370CLA Fairways and Hybrids look incredibly easy to hit consistently high to achieve maximum carry distance.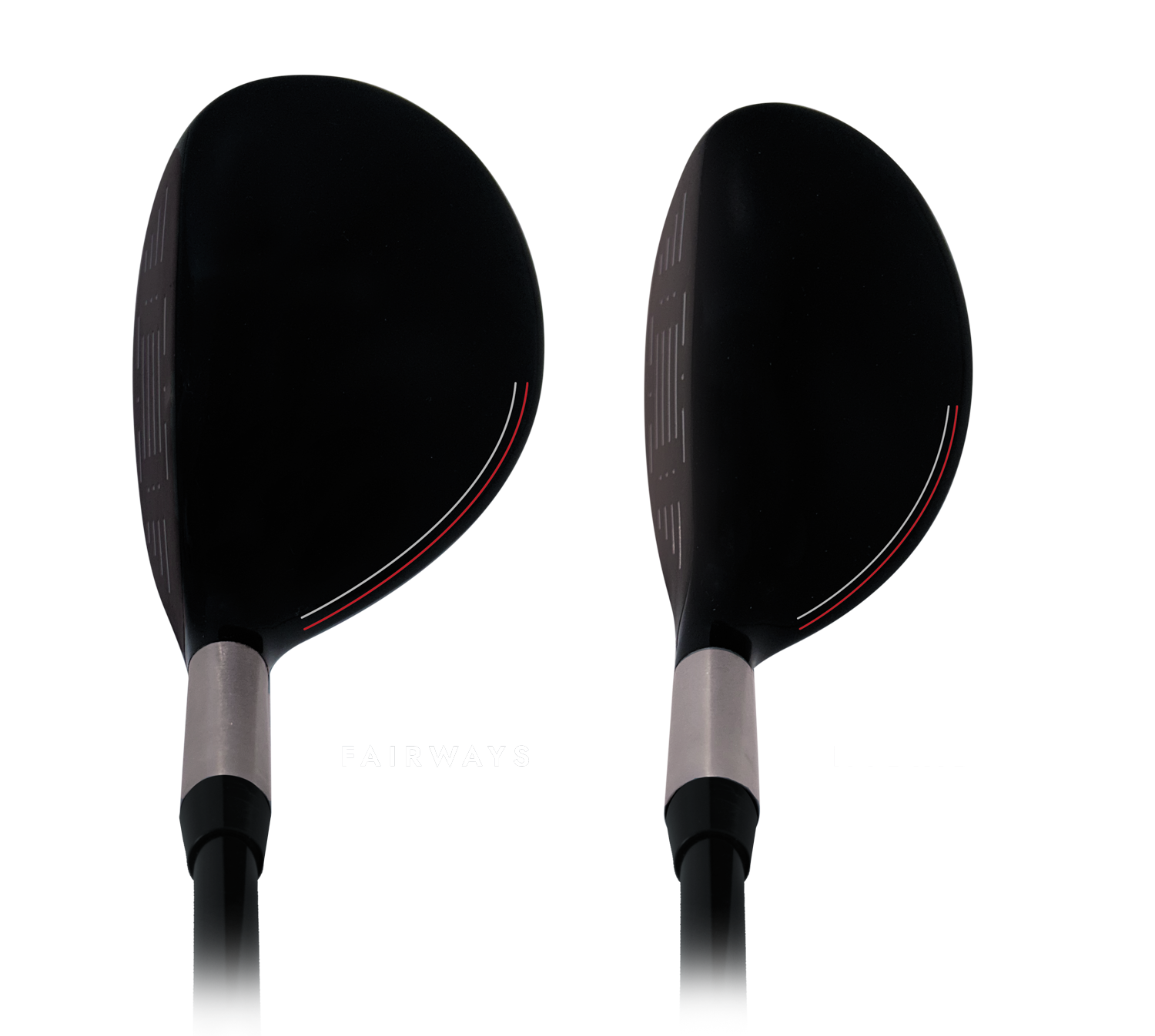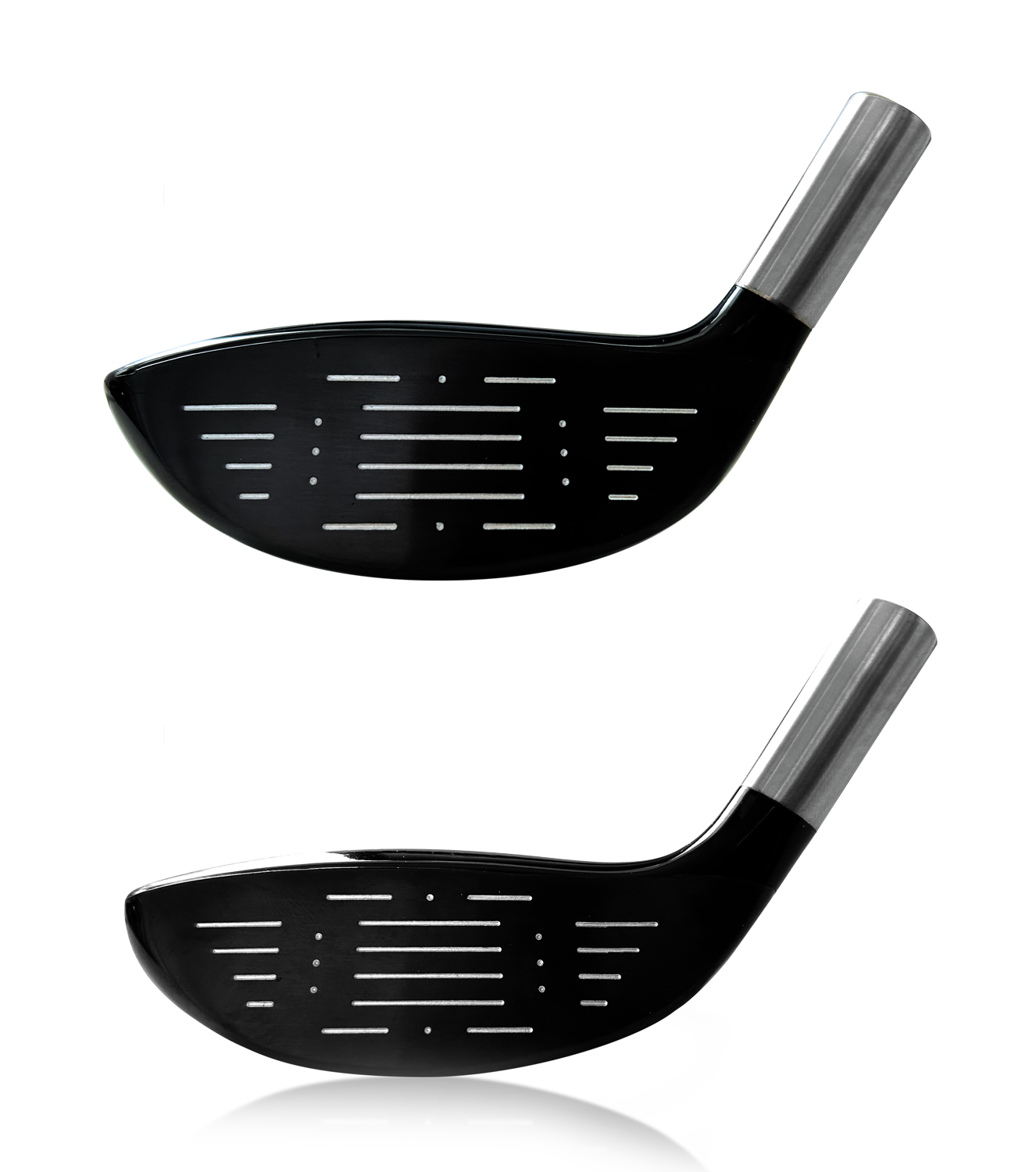 The twin sole weight bores on the 370CLA combine with the hosel weight bore to enable clubmakers to add as much as 27g to the headweight to allow assembly to shorter lengths for more control, consistency and proper distance to ensure proper distance gaps, down to the irons. Wishon Golf has proven that both fairway wood lengths 1″ to 2″ shorter than industry standards, and hybrid length at or even shorter than an iron of the same loft, deliver more consistency and control with no distance loss.
370CLA hybrids also allow clubmakers to build the hybrids to lengths shorter than an iron of the same loft for even more control and consistency.
28mm face height on the 370CLA Hybrids offers super low CG to ensure a high launch for maximum carry with enough spin to stop the ball quickly on the green
31mm face height on the 370CLA Fairways offers "in between" face height –slightly taller than a shallow face to prevent sweeping under the ball from rough, while short enough to keep the CG low for ease in hitting the ball high to fly and carry.
Investment cast from 431 stainless with heat treatment to allow bending the hosel 2-3° for custom lie and face angle fitting needs
Special heat treatment also allows Wishon Golf to thin the face to offer a higher COR for a higher ball speed than is typical for normal cast 431 stainless heads
Greater Bottom of Bore to Ground dimension than other Wishon Golf models to offer average to less skilled players a softer shaft feel. To make shaft installation the same as all other Wishon Golf hybrids, add 0.75" to the tip trim for each head for all S2S Shaft Models.