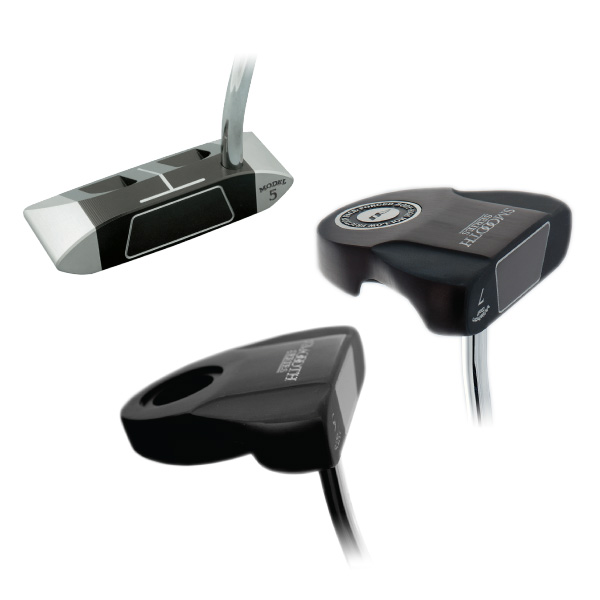 Smoooth Series Putters

Mallet and Heel Toe Designs with Tungsten and Steel Weighting for High MOI in Black and White Versions
Features:
Three different high MOI multi-material putter designs including heel/toe weighted Smoooth Series Model 5 with aluminum center and steel heel/toe weights
Smoooth models 6 and 7 are mallet style; Smoooth model 5 is a semi-mallet heel/toe weighted design.
Two full mallet designs with one heel/toe design each with significant weight addition capability to offer a wide range of putter weight fitting options
Forged From Soft 6061 Aluminum with tungsten and steel weighting added to increase the MOI and pinpoint the CG for more consistent roll
White versions of the Model 6 and 7 available for wider putter fitting options. White model 6 heel and center bore versions; white model 7 in heel bore only
Model 5 with heavy steel heel/toe sections surrounding a soft 6061 aluminum center to increase MOI
---
---
A 360º view of the Smoooth-5 Putter.
---
A 360º view of the Smoooth-6 Putter.
---
A 360º view of the Smoooth-7 Putter.
---
Ratings and Reviews
Smoooth Series

,