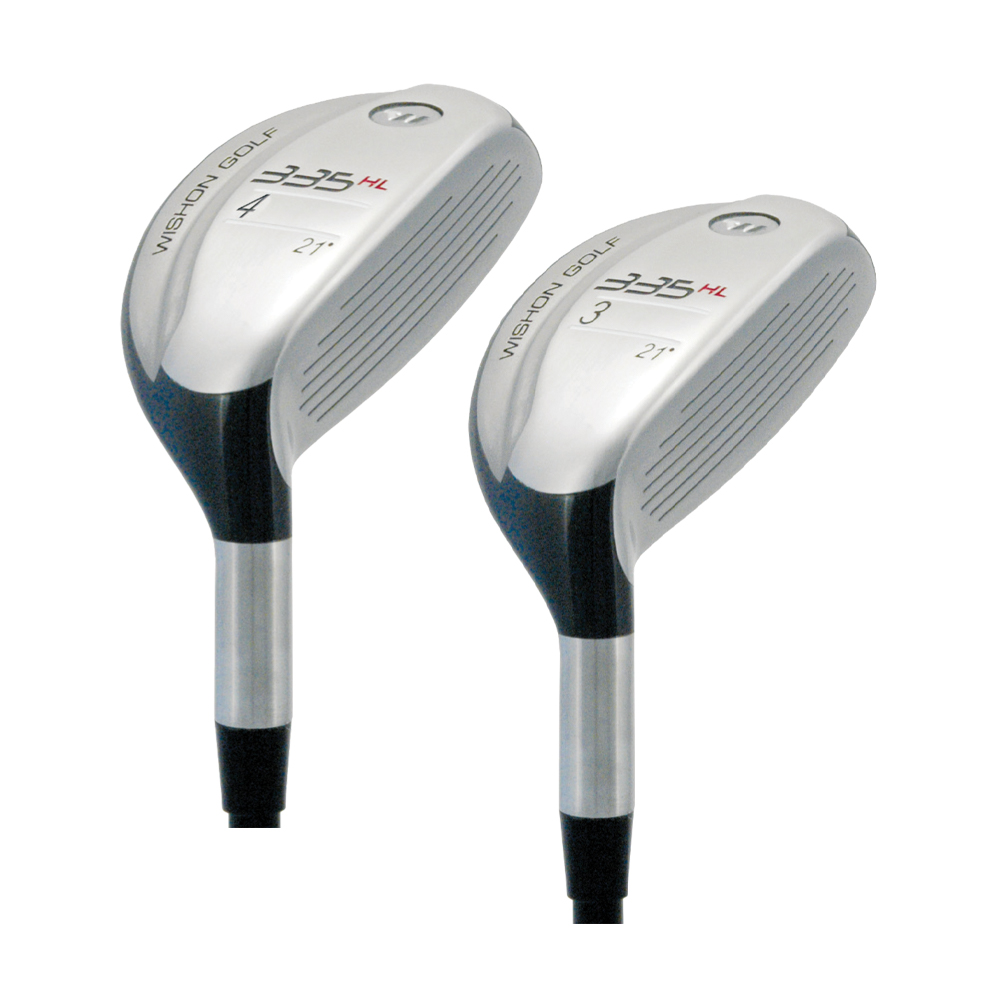 THIS PRODUCT IS NOW DISCONTINUED

A Lower and More Rear Located Center of Gravity
Features:
Please scroll down to read comments about the 335HL.
Increased weight at the rear sole to offer a lower and more rear located CG for a higher launch angle and trajectory for soft landing on the greens.
Similar offset appearance as a conventional Iron to blend in smoothly with the address position look of normal irons.
More rounded leading edge with split level sole to allow golfers more versatility from the rough or when hitting more down on the shot to known the ball down.
Twin weight bores to allow assembly to a wide variety of swingweights (MOI) with different shaft weights and lengths.
0.335" bore diameter to match with any of TWGT's S2S Black, Red or White Hybrid shaft designs.