A unique re-design of Wishon's bestselling wedge model, with traditional sole and classic round profile…
Traditional sole, classic round profile shape stands as a truly superb overall shape with pleasing setup behind the ball. Features Wishon's proprietary Micro-Groove™ scorelines to maximize every golfer's spin rate.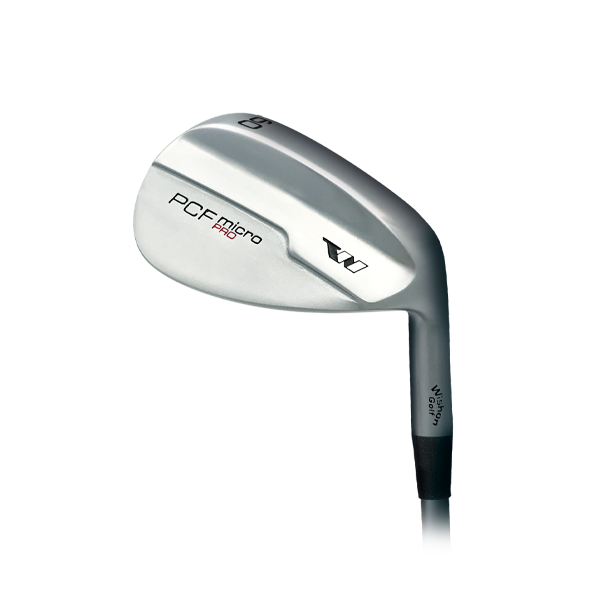 Classic tear-drop profile shape with the most versatile sole design in the game…
The popular HM Series wedges feature a unique custom sole grind to increase playability for more types of wedge shots. Zero bounce heel grind removes the bounce from the heel of the sole for more consistency when the face is opened to hit finesse and cut shots.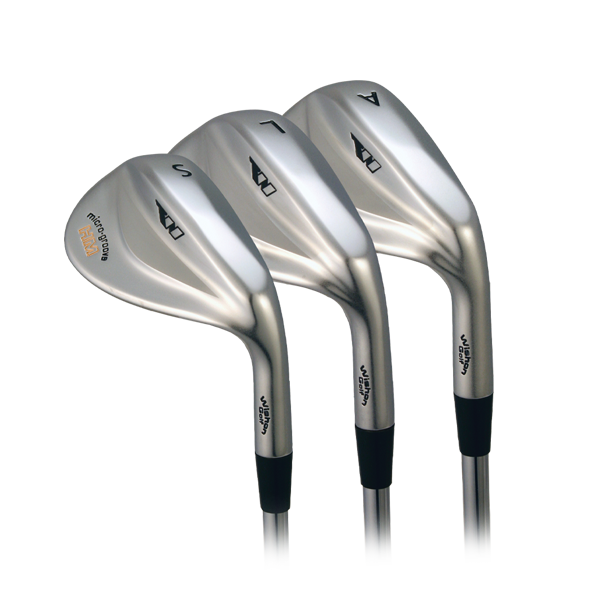 Unique 2 piece design construction in an ideal wide sole designed for game improvement…
Wide sole designed with very low bounce – the perfect match of sole angle and width for game improvement; if you put the traditional amount of bounce ona wide sole, the leading edge will be too far up in the air and can cause bladed shots.
A perfect wedge for golfers who have struggled to get the ball out of the sand or hit consistently from tall grass areas around the green.