A modern hybrid design with thin face and high COR performance…
Thin, high COR high strength HS300 alloy face delivers a high ball velocity for more distance in a modern hybrid head design.
775HS Hybrids are designed with a split-level, narrowed primary sole width for more consistent shotmaking from both fairway or rough conditions.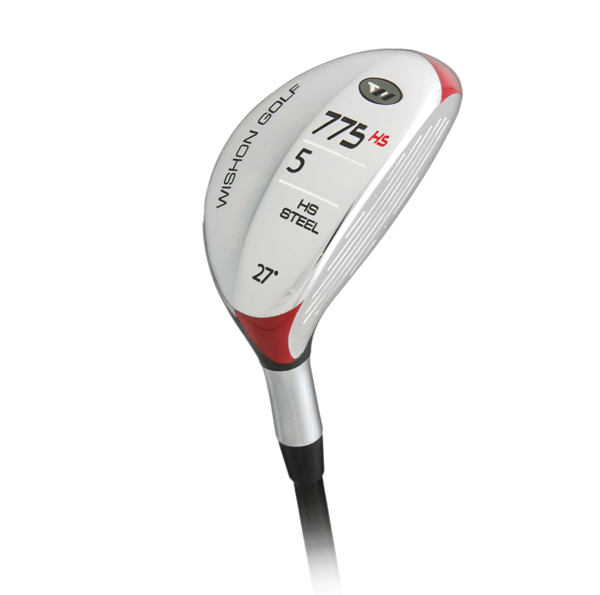 Twin Rail-Sole design for ease of play from any turf condition…
Twin rail sole design enhances a smooth travel through tall grass and Bermuda type grasses while maintaining completely normal performance on short fairway turf.
Special custom heat treatment process enables the 431 stainless steel face to be made thinner to increase smash factor and distance – beyond what is normal for cast hybrid head designs.